This is a fun meme I first saw at The Written World by Kailana and over at The Book Smugglers.



1. What author do you own the most books by? PG Wodehouse

2. What book do you own the most copies of?
Our apartment is too small to keep duplicates. However, I have two copies each of:














3. What fictional character are you secretly in love with? Valentine Corbett in:








4. What book have you read more than any other?





5. What was your favorite book when you were ten years old? I'm unsure, but most likely:



6. What is the worst book you've read in the past year? Generally I don't finish books I don't like, but I'd have to say Cherished by Elizabeth Thornton or Light of the Moon by Luanne Rice.

7. What is the best book you've read in the past year? I couldn't pick only one. Maybe Skeletons at the Feast by Chris Bohjalian.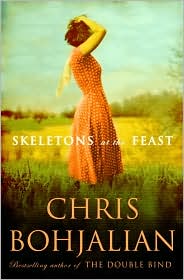 8. If you could tell everyone you tagged to read one book, what would it be? Only one?! Wow. I'll have to think about that one. I think my choice would be: To Kill A Mockingbird by Harper Lee




9. What is the most difficult book you've ever read? I absolutely can't stand Great Expectations by Charles Dickens.



10. Do you prefer the French or the Russians? Haven't read any of the Russians, so it's the French by default.

11. Shakespeare, Milton or Chaucer? Shakespeare

12. Austen or Eliot? Neither. I like the Brontes.



13. What is the biggest or most embarrassing gap in your reading? Classics.

14. What is your favorite novel? This is probably similar to #8, but I think it would be either: Uncle Fred in Springtime by PG Wodehouse or any of the Bertie and Jeeves novels.

15. Play? Midsummer Night's Dream

16. Poem? Mab in Romeo and Juliet by Shakespeare:



O, then, I see Queen Mab hath been with you.
She is the fairies' midwife, and she comes
In shape no bigger than an agate-stone
On the fore-finger of an alderman,
Drawn with a team of little atomies
Over men's noses as they lie asleep;
Her wagon-spokes made of long spinners' legs,
The cover of the wings of grasshoppers,
The traces of the smallest spider's web,
The collars of the moonshine's watery beams,
Her whip of cricket's bone; the lash of film;
Her waggoner a small grey-coated gnat,
Not half so big as a round little worm
Prick'd from the lazy finger of a maid:
Her chariot is an empty hazel-nut
Made by the joiner squirrel or an old grub,
Time out o' mind the fairies' coachmakers.
And in this state she gallops night by night
Through lovers' brains, and then they dream of love;
O'er courtiers' knees, that dream on court'sies straight,
O'er lawyers' fingers, who straight dream on fees,
O'er ladies ' lips, who straight on kisses dream,
Which oft the angry Mab with blisters plagues,
Because their breaths with sweetmeats tainted are:
Sometime she gallops o'er a courtier's nose,
And then dreams he of smelling out a suit;
And sometime comes she with a tithe-pig's tail
Tickling a parson's nose as a' lies asleep,
Then dreams, he of another benefice:
Sometime she driveth o'er a soldier's neck,
And then dreams he of cutting foreign throats,
Of breaches, ambuscadoes, Spanish blades,
Of healths five-fathom deep; and then anon
Drums in his ear, at which he starts and wakes,
And being thus frighted swears a prayer or two
And sleeps again. This is that very Mab
That plaits the manes of horses in the night,
And bakes the elflocks in foul sluttish hairs,
Which once untangled, much misfortune bodes:
This is the hag, when maids lie on their backs,
That presses them and learns them first to bear,
Making them women of good carriage:
This is she—"




17. Essay? Anything by David Sedaris, but especially Holidays on Ice.

18. Short Story? Anything by Edgar Allan Poe

19. Non Fiction?

20. Graphic Novel? Haven't read any of these, unfortunately.

21. Science Fiction? Catherine Asaro's Skolian books, Linnea Sinclair, anything by Robert Heinlein, Scott Westerfeld's Risen Empire duology.

22. Who is your favorite writer? Living Writer? Don't have just one, there are several: Patricia McKillip & Jane Yolen, Katherine Kurtz & Anne Bishop, Jacqueline Carey. Deceased writers? PG Wodehouse & Robert Louis Stevenson.

23. Who is the most over rated writer alive today? Um..Stephanie Meyer?

24. Best Memoir?






25. Best History?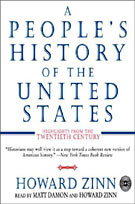 26. Best mystery or Noir? Any of Laura Joh Rowland's Sano Ichiro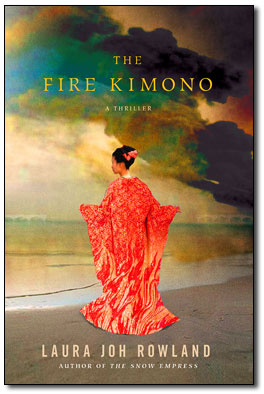 Newest release, 2008

Or else anything in Peter Tremayne's Sister Fidelma series:


July 2009 release

27. What is your desert island book? Any omnibus collection of PG Wodehouse books. Anything off of my keeper shelves.

28. Who deserves to win the next Nobel Prize for literature? Uh..no opinion. I read mostly "ghetto" er..I mean genre literature, which as all Nobel panelists know is never worthy of such on honor. *SNORT*

29. What book would you most like to see made into a movie? The Risen Empire duology by Scott Westerfeld.

30. What book would you least like to see made into a movie? No opinion.

31. Describe your weirdest dream involving a writer, book, or literary character. Generally I don't remember my dreams. Except the ones that come true.

32. And ... what are you reading right now?

Beyond Heaving Bosoms by the Smartbitches: