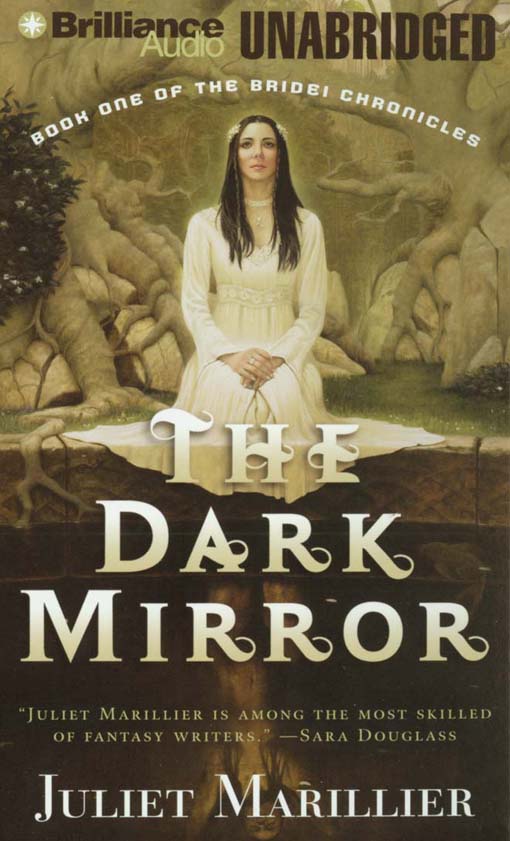 The Dark Mirror, Juliet Marillier~

Would you send your four year old son far away to be raised by adults whose sole purpose is to mold him into a future monarch? Would you do it of you knew he would be raised ignorant of who his parents are until he became a young adult? Raised without the benefit of laughter or playtime and with only one other child- and a girl six years younger at that? Such a one would be Bridei, whose sole purpose is to be molded into a future monarch whose intention is to ensure the future of the old religion & beliefs and way of life in his kingdom. His childhood companion is Tuala, a child of faery, given directly to Bridei by the Goddess herself on the longest & holiest night of the year. Bridei must fight tooth and nail for the one thing he can claim as his own- Tuala. Tuala must overcome inbred, superstitious fears of her 'otherness' as well as Bridei's foster father's open distrust and dislike of her. Will Tuala and Bridei survive their childhood and achieve their dreams? Can they fulfill their destiny despite the meddling of humans and faeries (much like the meddling in Shakespeare's Midsummer Night's Dream)?

Published in 2004 by Tom Doherty Publishing. Link to Ms. Marillier's website in book title above.




Waifs and Strays, Charles de Lint~


Published in 2002 by Viking Books. Link to Mr. de Lint's website in book title above. A collection of short stories by Mr. de Lint themed around young adults. Some set in his fictional city of Newford. All are excellent. Guaranteed to make you want to hunt down Mr. de Lint's backlist- and it's a deep one.