I found this on A Reader's Respite but the meme originated on A Striped Armchair. The questions relate to books as treasured objects, physical beings whose very prescence on our shelves bring us joy and contentment and remind their owners of past history. My answers to this meme will be colored by the fact that I was a military brat and then a military wife, so for many many years the only books I carried from pillar to post were the childhood treasures gifted to me by various family members and some genre titles that particularly captured my heart.

Images found on: Amazon, B & N, Bully's Comics, and Fantastic Fiction



The books that've been on your shelves the longest:




Both were gifts to me from my mother and her family when I was an infant.


A book that reminds you of something specific in your life (a person, a place, a time, etc.):




I have a collection of Penguin hardcover & paperback copies of UK published PG Wodehouse titles, gifted to me by my grandfather. The oldest one is dated 1953. I can't find images of the covers I have, but this image if one of the newer covers.



A gift to me upon my 5th birthday from my father.



A book you acquired in some interesting way (gift, serendipity in a used bookstore, prize, etc.):



The hardcover edition was gifted to me by my grandfather on my 11th birthday, less than three years before he died.


A book that's been with you to the most places:

All of the above books have moved across the United States multiple times, but I guess if you want to be technical the De Angeli & Tudor books have the most mileage because they've moved with me since I was a baby & thus have years' more of mileage.

The most recent addition to your shelves: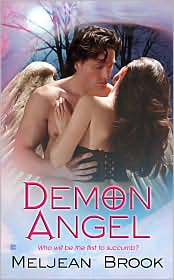 Title is Mistress of the Art of Death.


Tagged: CindyS, Annie Kelleher and KristieJ.

The Rules
1. Tag 3-5 people, so the fun keeps going!
2. Leave a comment at the original post at A Striped Armchair, so that Eva can collect everyone's answers.
3. If you leave a comment and link back to Eva as the meme's creator, she will enter you in a book giveaway contest! She has a whole shelf devoted to giveaway books that you'll be able to choose from, or a bookmooch point if you prefer.
4. Remember that this is all about enjoying books as physical objects, so feel free to describe the exact book you're talking about, down to that warping from being dropped in the bath water…
5. Make the meme more fun with visuals! Covers of the specific edition you're talking about, photos of your bookshelves, etc.